What is it like to be part of a startup and go to college at the same time?
Today I'll talk a little about my experience of participating in a startup and going to college, as well as answering the main questions that some of you might have. Read to the end.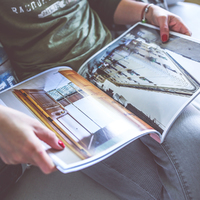 A little of history...

Well, I am a student in the first period of the computer science course. I have a blog that documents my journey and expresses my opinions, in addition to having worked for a while in programming and marketing. Almost a month ago, three partners and I participated in a competition that evaluated our entrepreneurial ideas, thanks to our second place in this competition, we made the decision to mature our idea and take it forward with the objective of helping many rural producers. For this it was necessary to learn more and to learn more we sought to participate in an acceleration program for accelerated coffee, which is in progress as I write. But there is a detail: I have a full schedule, because of college and other obligations and sometimes it is difficult to reconcile the entrepreneurial vein with the academic vein, but answering your main question in a short way:

**Is it possible to reconcile everything?**

The answer is yes! And of course it changes from case to case, but there are wonderful people on my team that besides college and startup, have jobs and internships out there. But beware! assess your situation carefully. Don't think it's easy, it isn't! Your work will probably be much more complex than if you had it in any other environment. Entrepreneurship requires a lot of time and effort. My first tip if you want to get into this area is to set up a personal agenda. Define everything you do from week to week, put in pencil free time you can work, activities you want to sacrifice and that you can't give up. I'm sure that with the data in hand you can make a good decision.
## It is worth it?
I cannot guarantee that my opinion will not change over time, considering that we have only one month of work, but the current view is that YES, it is very worthwhile due to the amount of learning and knowledge acquired throughout the process and the possibility of having a real impact on people's lives associated with the dream of being able to help them in the future with our technology is incredible. So in terms of personal satisfaction, I can guarantee that it's very worthwhile. But if your question is about the bottom line, I'm not so sure this is for you. Understand: Of course, one of the goals of a startup is to be financially successful, but that shouldn't be the ultimate goal of its founders in my view. That's because statistically (I hope not with ours) startups fail. The path is very tumultuous, it's difficult to create a new startup from scratch, especially if you don't already have the money to invest in your business and have to chase investors.

Therefore, to support all the months and years of work with little or no return it is necessary that you and your partners aim for good beyond the financial. And I say this from experience, because my initial vision was also to make as much money as possible with a business and, to be honest, I don't know if I would still be in the startup if I continued thinking like that. ## How is the routine of a startup in the acceleration process? It can be said that the motto of any startup in the process of accelerating is: "The work is infinite". Get ready for a few weeks and months of hard work and learning. Being more specific, and telling you a little bit about my experience. We have:

→ Monday:

Pitch and presentation of progress and work done to a judging panel, other startups and/or investors starting at 18:30.

→ Tuesday:

Multiple lectures from 6pm to 8pm + internal meetings and lectures from 8pm to 10pm or 11pm;

Legal advice.

→ Wednesday:

Lectures and networking with colleagues who are on the same boat from 6 pm to 8 pm;

Advance projects for next week; Direct contact with potential customers.

→ Thursday:

Lectures and orientations with guests from 6pm to 7pm + Work for the week from 6pm to 11pm;

Direct contact with potential customers.

→ Friday:

Mentoring from 5pm to 8pm;

Soft-skills training;

Projects for the week;

Direct contact with potential customers.

→ Saturday:

Realization of projects for the week from 6pm onwards.
→ Sunday:
Review of projects made during the week and deliveries to newsstands/preparation for pitch from 18:00 to 22:00.
As you can see, in the startup process you work every day, and when you are not working for sure you will be thinking about your startup and how you can help people through it.

But I don't consider it as anything out of the ordinary, as you can see in my case, most occupations are given after 6 pm, so they can be balanced in most people's schedules, with some sacrifices. In my experience, the first few weeks were the tightest schedules and the process is definitely more intense. However, as time went by, both my body began to get used to the routine, and the work was decreasing.

That's because, despite the mountain of things to do, the team began to organize itself towards a single objective and this made the division of labor lighten the load for everyone. Thanks to the guidance received at Acelera Café, we can see and implement this more clearly, which has greatly contributed to our progress. But I want to make one thing clear: There will be sacrifices! I have always been someone who liked to consume my good daily dose of internet. Movies, series and videos on Youtube. Today this consumption has decreased a lot thanks to my routine. They are restricted to short breaks in the day or on weekend mornings. I can't say I regret this choice, as I got so much good because of it. But it's something worth mentioning for you to put in the balance.

## And the University? Where does she stand in all of this.

You see, to be able to show the expected performance in college requires effort. Every moment that is not related to the company's activities I will be studying or exercising (health is important, but about that in the tips.). In the morning after I wake up and at night it is necessary to study and with a lot of attention and focus.

As said before, the first week is quite complicated, due to the amount of startup content that must be taken care of, but it is good to take care of this as soon as possible and divide the responsibilities well, in order to have your main obligation on the day and not to be lacking in any area.

This is very difficult and I feel that I am learning every day, even more, if you consider that I took this description in the first period of college and I can understand that I am in the process of learning even how to study. However I can say that the college is the same way it has always been in all this, it's up to you to organize your time to do it with mastery. If I wasn't in a startup, I feel like I wouldn't be using the "extra" time to study. As I said, I was never the guy who studied 24 hours a day. I've always spent a lot of time looking at drawings, series and things like that (which I still do, but to a lesser extent). In this sense, I can say that participating in a startup helped me. Because it brought to my life a greater sense of responsibility and focus that makes me want to do better in all areas of my life.

## Tips

1 → Organize your schedule: it is essential to control your schedule to know what has been done and what can be improved. In my case, I like to keep an ideal online diary and a personal diary where I write down everything I did that day. at the end of the day or week, I always compare the two to see what can be done to improve;
2 → Exercise and eat well: Taking care of your health is very important as it impacts every other area of ​​your life. I saw somewhere once (look about as I'm not sure what I'm talking about) that exercise before study sets makes studying more productive. From my personal experience, I believe this to be true. I feel more motivated and even happier after a good workout

3 → Find out more about the startup I participate in: CoffID

4 → receive incredible content like this and follow the entire process of an entrepreneur and programmer in our newsletter below:
BE THE FIRST TO READ WHAT'S NEW!